Dans le cadre du 19th International Symposium Course qui a eu lieu du 17 octobre au 1er novembre à Beijing, j'ai été invité à participer au Seminar on Regional Security Challenges.

J'y ai présenté le Partenariat pour la Paix (PPP) comme A Mechanism for International Military Cooperation en montrant qu'il incarne des valeurs chinoises.
En particulier, il est lié à la justice, la famille, l'orientation vers les gens et l'harmonie sans uniformité.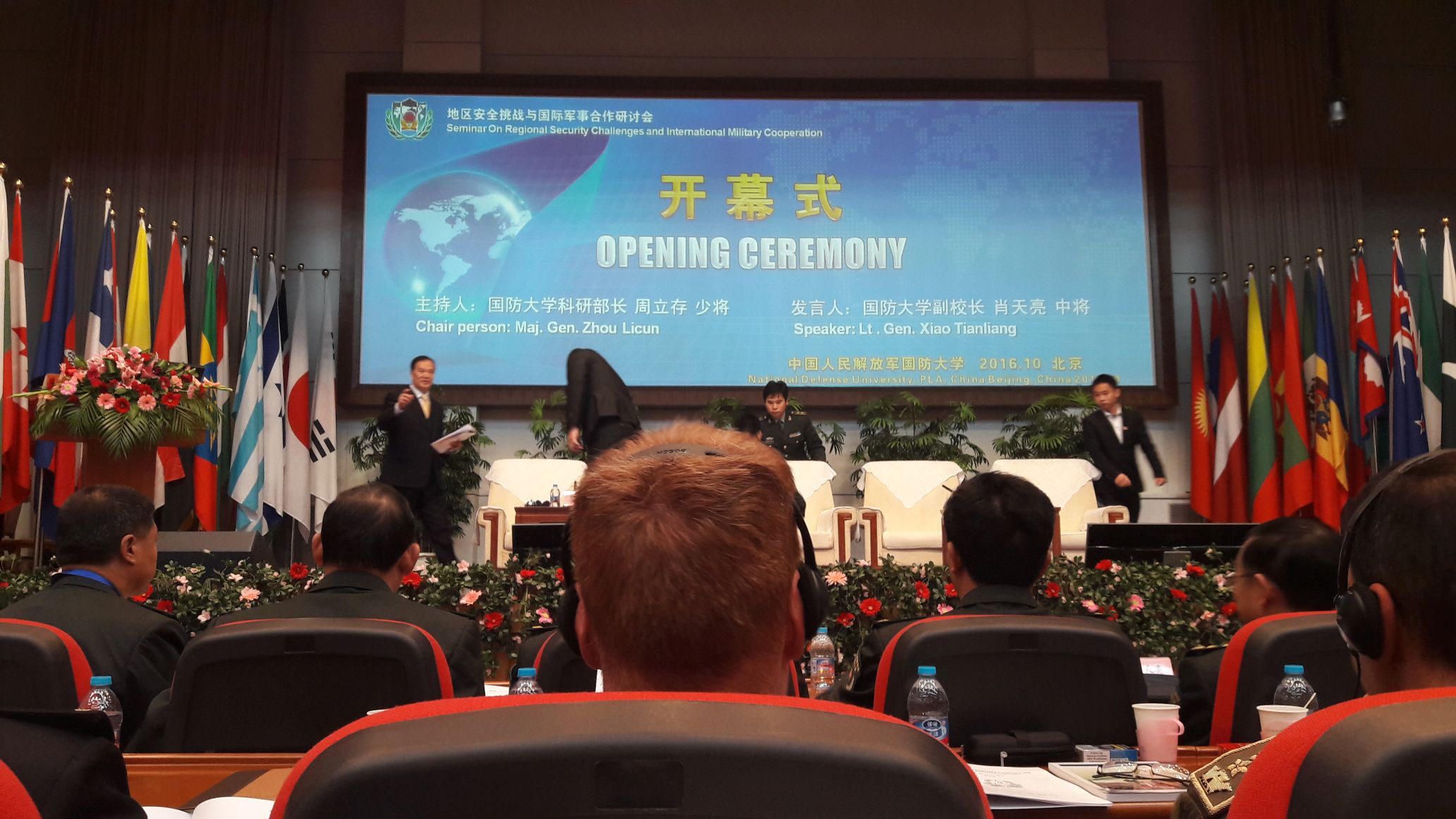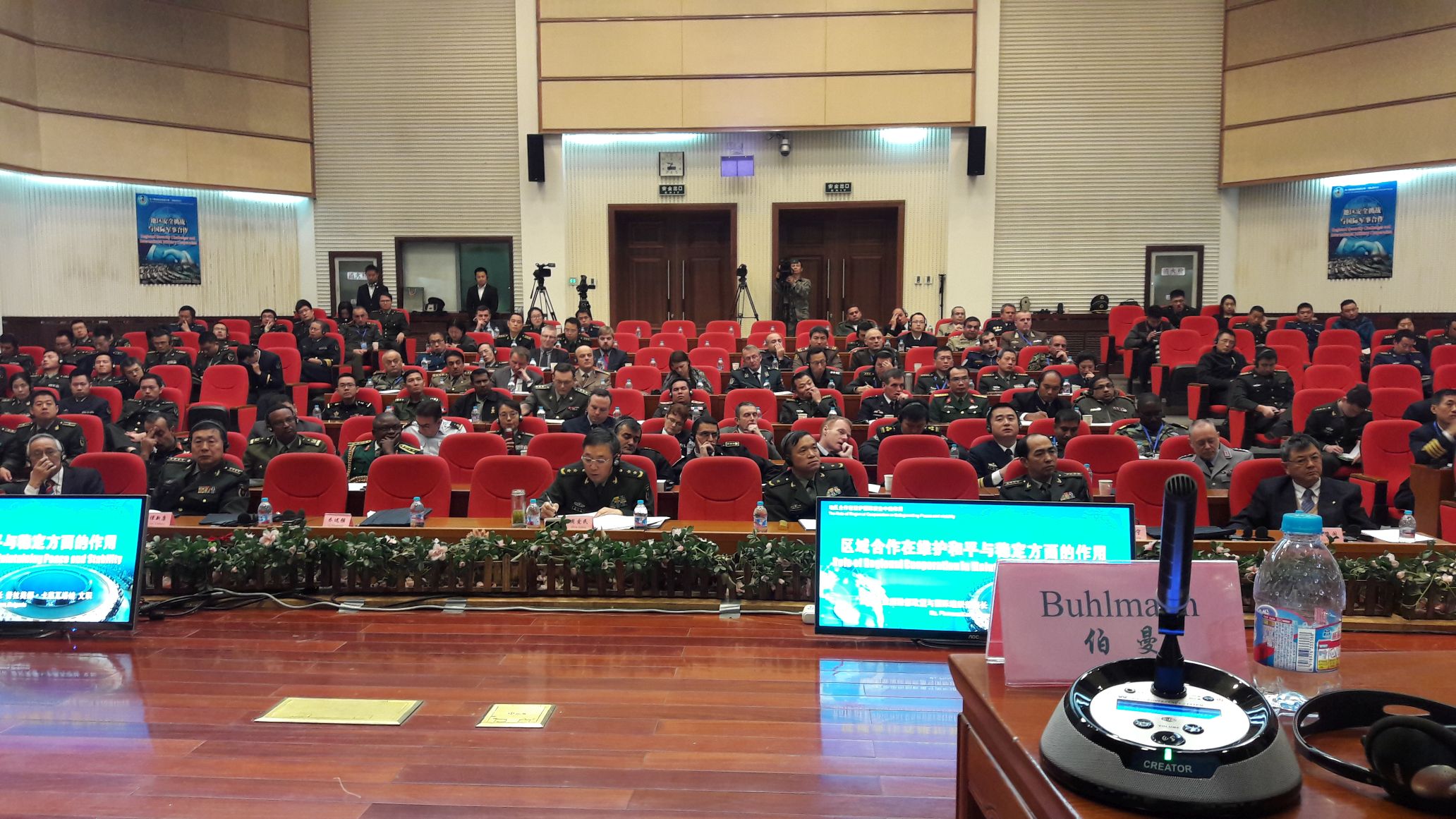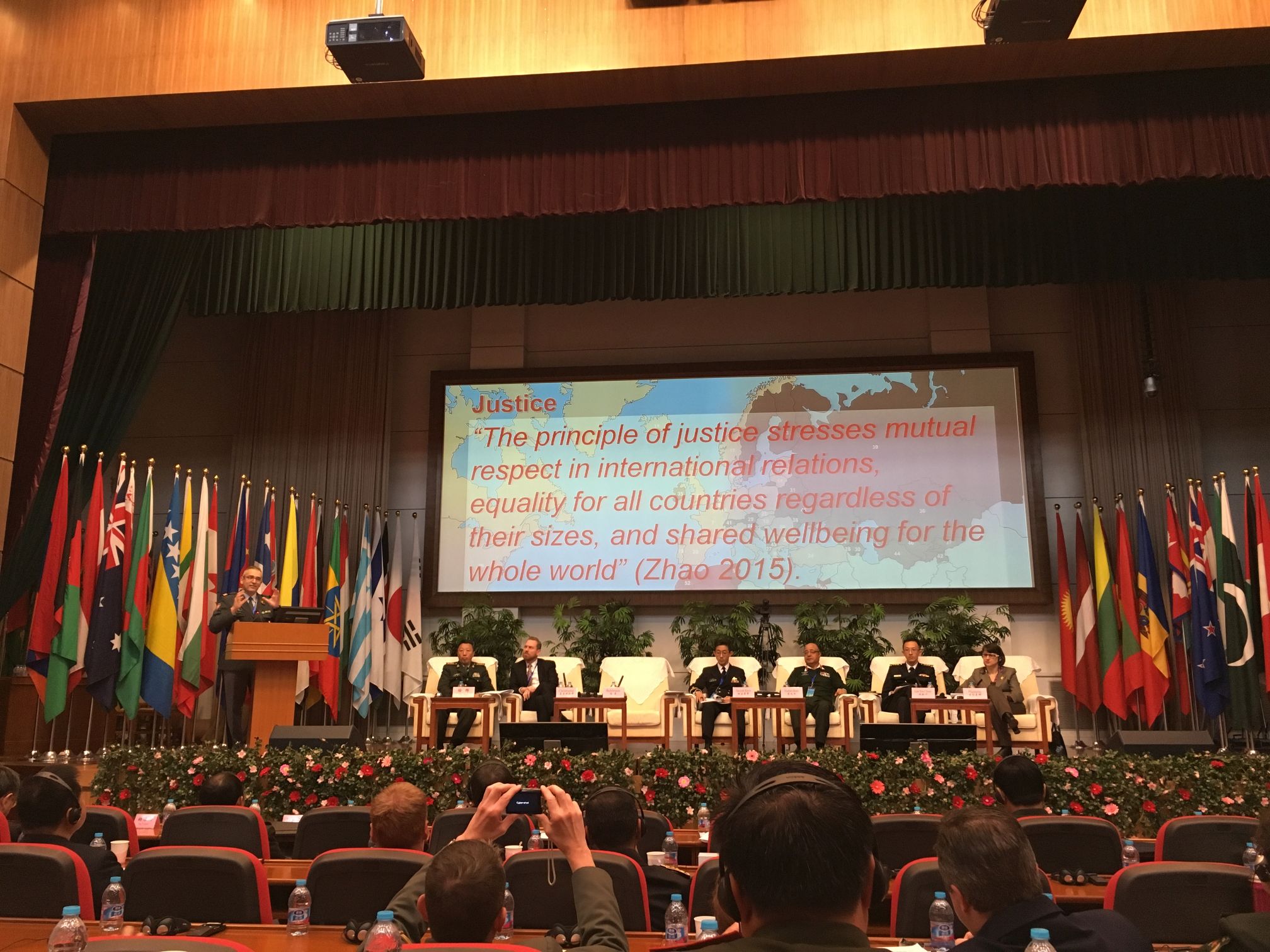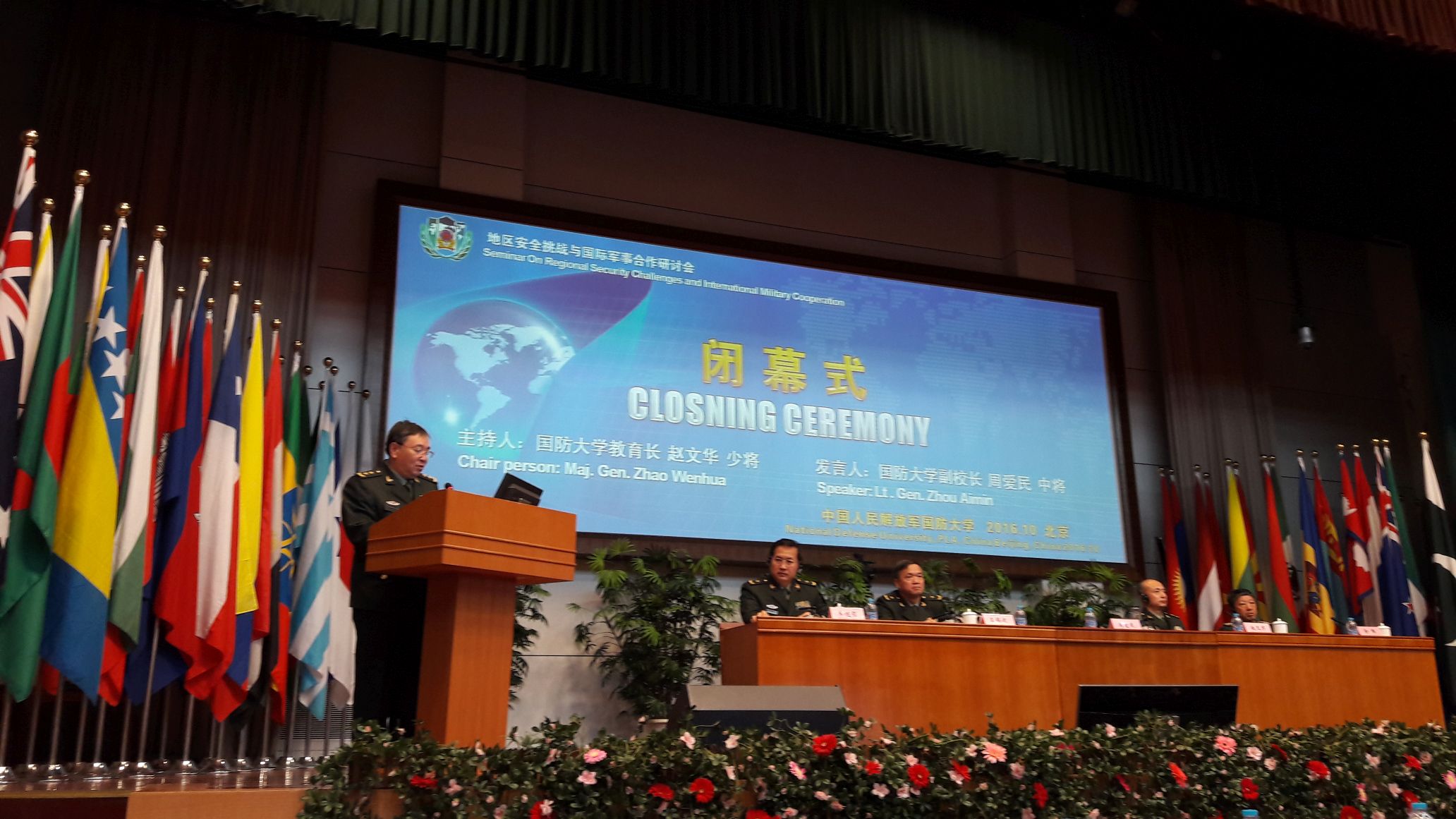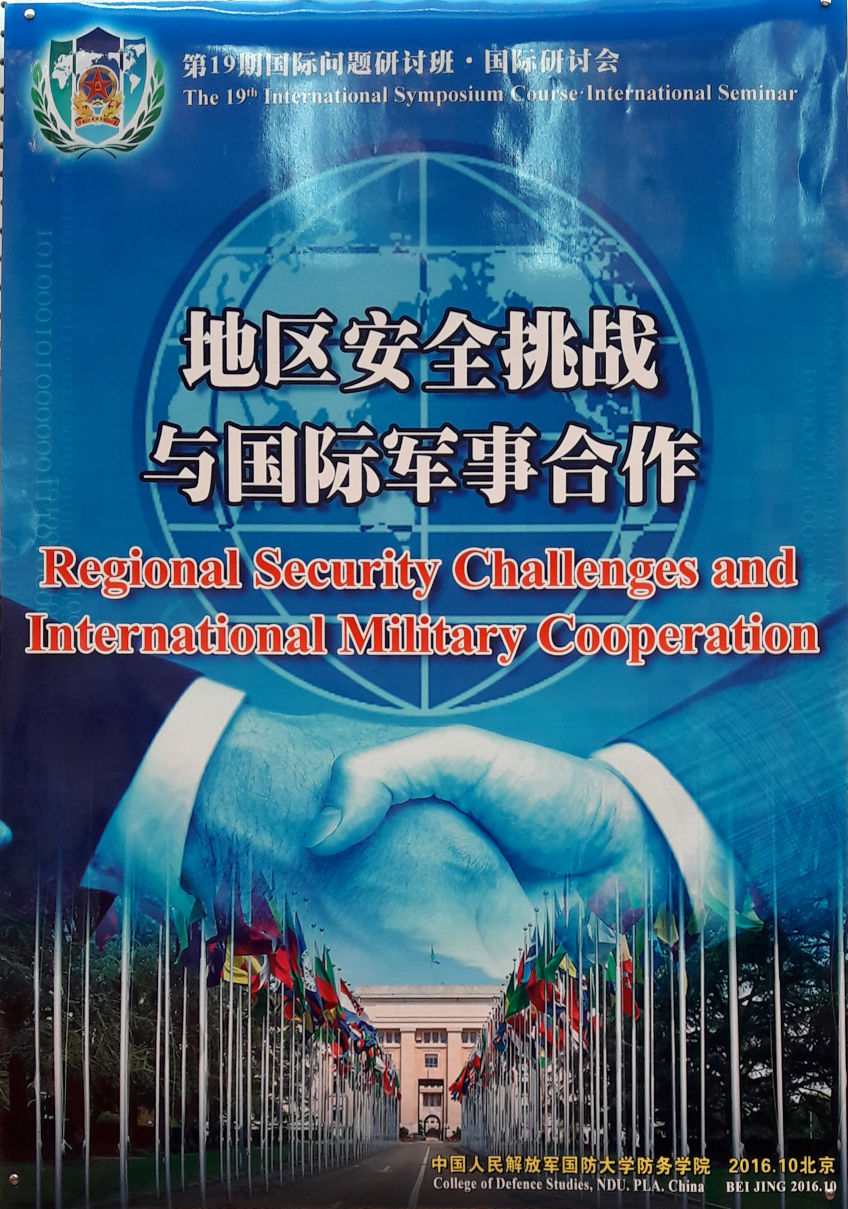 Any opinion or evaluation expressed in this presentation by the author does not represent the official position of Switzerland or the GCSP.